ADSI Test Tool
Version 0.20 Beta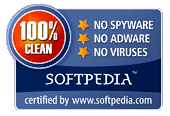 Use this HTA to test ADSI queries.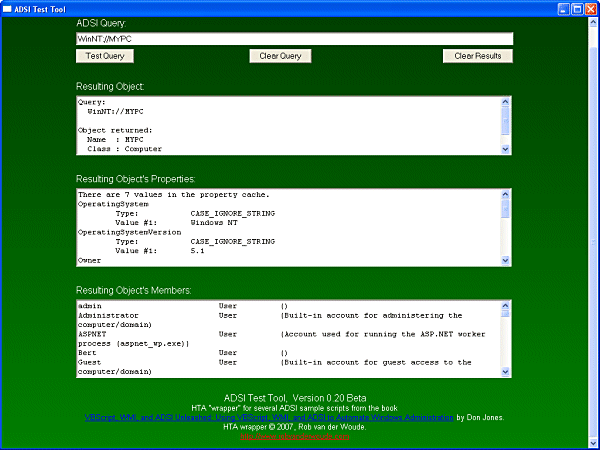 The HTA opens with the default query WinNT://computername (where computername is the name of your own computer).
You can enter your own query in this field.
Click the "Test Query" button to populate the Results fields.
The results of new queries are appended to previous results. Click the "Clear Results" button to clear the fields if you don't want to keep previous results.
The "Clear Query" button clears the Query field, you may also just select the text in this field and press Backspace or Del on the keyboard.
You can start new queries based on the result of previous queries.
Play with it, it's safe to query, but be careful with advanced LDAP commands.
This HTA combines several sample scripts from Don Jones' book VBScript, WMI, and ADSI Unleashed: Using VBScript, WMI, and ADSI to Automate Windows Administration
.
Change History
Version
Release Date
(mm/dd/yyyy)
Changes
0.20 Beta
06/19/2007
First public beta.
Checksums:
File name:
MD5:
SHA1:

adsitest.zip
9ff4810668941a22c8f2f55e800f9a09
82c9f449bd1ba1f2fef6e25205640f9dca2e1d63
page last modified: 2015-04-10